[UPDATE April 22, 2021 – At least two new variants of SARS II Covid (a.k.a.. the Communist Chinese Coronavirus) have emerged in India. The heaviest outbreaks are occurring within the densely populated state of Maharashtra. New daily case counts have topped 300,000. The reason for the surge remains unclear, as does the ability of the current crop of vaccines to slow the spread.]
The so-called "experts" at the Center's for Disease Control and the World Health Organization are trying to figure out why dire predictions for millions of COVID deaths in India haven't panned out.
As politicians continue to tout the benefits of big pharma's new crop of experimental and incredibly profitable vaccines, India's experience with the disease is largely being ignored. Is the COVID pandemic really over in India? And if it is indeed over, should Donald Trump be credited, at least in part?
Like most other nations, India's COVID case counts and hospitalizations spiked precipitously over the summer of 2020. But then cases immediately began plummeting almost as quickly as they had risen, and have not spiked again. The steep decline in COVID numbers began well before the availability of any vaccines and has resulted in the disease no longer being viewed with hyped-up panic in India. When the global pandemic began, no one would have predicted that India would be one of the first nation's to achieve some level of "herd immunity".
So why has India's massive population of 1.4 billion people escaped with far fewer COVID cases and deaths than the United States? Granted, many more cases of COVID likely circulated among the Indian population than were tracked and recorded by the authorities. However, the easy availability of hydroxychloroquine (HCQ), even among India's poorest of the poor, cannot be underestimated as a factor in India's extremely high recovery rates and low COVID mortality counts.
When President Trump announced that he was taking hydroxychloroquine as a COVID preventative back on May 18, 2020, demand for the drug skyrocketed around the world. The CDC and the FDA immediately announced that HCQ wasn't an approved treatment for COVID. Despite public ridicule directed at Trump, a minority of physicians around the United States did in fact prescribe HCQ for their COVID patients, with many announcing positive results.
Unfortunately, the vast majority of U.S. doctors have been intimidated into towing the party line. Like many providers, Kaiser-Permanente NW prohibits member physicians from prescribing HCQ for their COVID patients. Not surprisingly, Kaiser is partners with Moderna, a pharmaceutical company which stands to become enriched off of the distribution of their experimental mRNA vaccine. (As a personal note, my doctor has since resigned from his practice with Kaiser and I have selected a new physician and a new HMO as well.)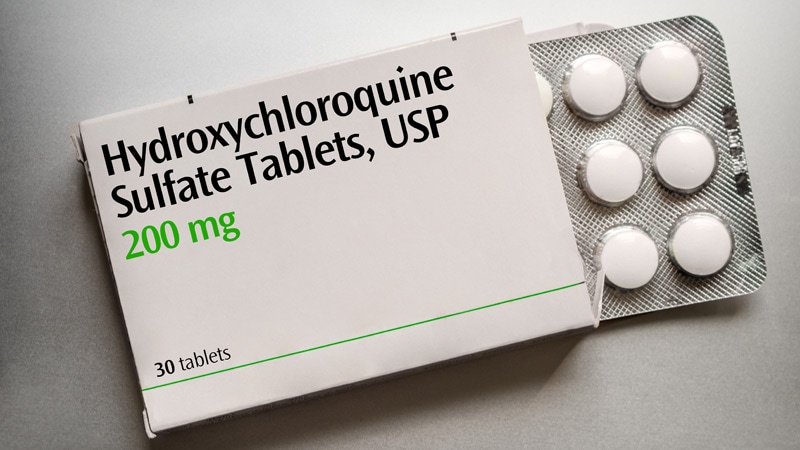 It is a fact that India produces over 85% of the world's supply of hydroxychloroquine, a drug with known anti-viral properties. This incredibly cheap drug has been sold over the counter for decades as an effective treatment for a variety of conditions, including malaria, rheumatoid arthritis, and lupus. Trump's acknowledgement of the drug as a possible COVID treatment sparked an avalanche of interest while his administration provided financial assistance for increased production as well as assistance for countries requesting help to access supplies.
Here in the United States, hundred's of millions of tax payer dollars have been invested in vaccine development while HCQ's effectiveness as a potential treatment for COVID continues to be dismissed by health authorities. Trump was labelled irresponsible for even mentioning it. Meanwhile, India's massive pharmaceutical industry ramped up production of HCQ by over 1000% as demand for the drug continued to rise around the world. In fact, demand rose so fast that the Indian government worried about depleting the country's HCQ stocks and took measures to insure India would continue to have plenty of the medication on hand for their own people, as well as making vast quantities available for the rest of the world.
World leaders, big pharma, and Wall St. marketing firms are united in pushing a highly lucrative and politically useful global vaccination program. Meanwhile, India's population continues to see diminishing COVID numbers which are likely the result of widespread use of HCQ. Industry shills and so-called health "experts" are united in downplaying the fact that India seems to have escaped the worst effects of the COVID 19 pandemic without needing a vaccine, especially one that could alter the human genome.
Here in the United States, it's become quite fashionable to be asked, "Have you had your shot yet?"
My answer is always the same, "No, not going to. But I do have some hydroxychloroquine in the cupboard, just in case."
Once again, always follow the money.
Sources for this article include:
Coronavirus cases in India and World Live: Covid-19 India tracker live, State wise corona cases in India and World (indiatimes.com)
Coronavirus pandemic: Is the worst over in India? | India News – Times of India (indiatimes.com)
Trump says he's been taking hydroxychloroquine despite safety concerns | TheHill
Enough Capacity in India to Meet Hydroxychloroquine Demand: Industry (news18.com)
Hydroxychloroquine stops COVID in India slum | OpentheWord.org
India's Drugmakers Ramp Up Production Of 'Game-Changer' Coronavirus Drug Hydroxychloroquine (forbes.com)
Kaiser Permanente Joins Late-Stage COVID-19 Vaccine Study | Kaiser Permanente
Hydroxychloroquine makers Zydus, Ipca, others plan 6 times capacity to meet demand (businesstoday.in)
Covid's Puzzling Decline in India Sparks a Shopping Spree (msn.com)
Breaking Study Sheds More Light on Whether an RNA Vaccine Can Permanently Alter DNA – Science with Dr. Doug